Governance at a Glance
| Board Members | Audit | Compensation | Nominating and Corporate Governance |
| --- | --- | --- | --- |
| | | | Nominating and Corporate Governance |
| | | | |
| | | | |
| | | | Nominating and Corporate Governance |
| | | | |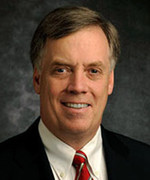 John Edmunds
Mr. Edmunds has over 40 years of financial experience and 20 years as a public company CFO with Small Cap semiconductor companies. He was most recently the Chief Financial Officer of Inphi Corporation for 13 years including an IPO. Prior to that had been the CFO of Trident Microsystems and CFO of Oak Technology. He was a graduate of UC Berkeley and formerly a CPA for 6 years with Coopers and Lybrand after which he held various executive positions with Tandem computers for 11 years through 1997.
Mark Davidson
Mark Davidson is known for his versatility in his ability to scale businesses into highly successful operations. Mark brings enormous success as a growth leader, company-builder, and experience in the power semiconductor space. Prior to Odyssey Semiconductor, he served as DreamVu's Chief Revenue Officer, Range Networks' Chief Executive Officer, Intel Corporation's (through Intel's acquisition of Altera Corporation) Vice President/General Manager of the Global Power Products Business Organization, Texas Instruments' Regional Sales and Applications Engineering Director, and National Semiconductor's Marketing Director/Product Line Director. Prior, Mark held various engineering roles in the automotive industry with Visteon Corporation and Ford Motor Company. Mark holds a Bachelor of Science, Electrical Engineering from Pennsylvania State University.
Rick Brown
Rick Brown is the CEO and co-founder of Odyssey Semiconductor, Inc. He has 19 years of experience in the design and fabrication of semiconductor devices, mainly specializing in gallium nitride and related materials. Prior to Odyssey Semiconductor, he was a visiting scientist at Cornell University where he worked on developing gallium nitride-based transistors for radio frequency communications applications and also was a founding member and device scientist at Avogy, Inc. (a Khosla Ventures company). Rick holds a B.S., M.S., and Ph.D. in Electrical and Computer Engineering from Cornell University.
Richard Ogawa
Mr. Richard T. Ogawa has been General Counsel at Inphi Corporation, responsible for overseeing legal matters as well as corporate, intellectual property, and government affairs. Mr. Ogawa is a Registered United States Patent Attorney and a Member of the California State Bar with more than 25 years of experience specializing in technology companies. Prior to Inphi, he was a top Partner at Townsend and Townsend, a law firm focused on intellectual property. He is the founder and owner of Ogawa Professional Corporation, his law firm, focusing on ventured back start-up companies. He is General Counsel for Soraa Laser Diode, Inc., a venture funded company by Khosla Ventures, and is General Counsel for MCube, Inc. a venture-funded company by Kleiner Perkins Caufield & Byers. He has also held a variety of engineering and management positions at NEC Electronics. He is a Charter Member of the Indus Entrepreneur Group (TIE) and had been a Board Member of the Asian Law Alliance, American Intellectual Property Law Association, and others. Mr. Ogawa also served as a Partner Member for Technology Group 2800 of the United States Patent and Trademark Office. He received a B.S. in Chemical Engineering from the University of California, Davis in 1984, and a J.D. from Mc. George School of Law, University of Pacific in 1991.
Michael O. Thompson
Dr. Thompson received his B.S. in Applied Physics from Cal Tech in 1979 and M.S./Ph.D. degrees in Applied and Engineering Physics from Cornell in 1984. After completing his Ph.D., he joined the faculty in the Department of Materials Science at Cornell continuing his work on the interaction of materials with intense laser sources. He has co-authored over 100 journal publications, is co-inventor on 25 patents, and has founded or co-founded three startup companies. He was the recipient of the 2009 SEMI Award for technical contributions to the semiconductor industry. For the past 28 years, Dr. Thompson's research has focused extensively on the behavior of semiconductor materials under pulsed and CW laser exposure. On the fundamental level, his group has explored limits to crystal growth under the extreme conditions of laser irradiation, including limits to metastable impurity incorporation, behavior of point defects, interface stability, explosive crystallization, and group IV heteroepitaxy. Key to this work has been the development of quantitative methods to monitor the kinetics of both melt and non-melt laser annealing of ultra-shallow junctions. In the late 1990s, he was involved in the development of melt-annealing methods to fabricate thin-film transistors on glass and flexible substrates. Over the past decade, he helped to develop the use of CW lasers for non-melt laser annealing (LSA–Laser Spike Annealing) of ultra-shallow junctions in advanced VLSI nodes. His group currently is active in exploring new applications for LSA both within and beyond the microelectronics community. Areas of research include dopant activation and deactivation in compound semiconductors (InGaAs, GaN, GaO2), thin-film amorphous oxide semiconductors (IGZO), metastable phase formation in metallic glasses and complex oxides during LSA quench, mesoscale structuring of organic and inorganic materials in the millisecond timescale, and development of novel processes for EUV and DSA lithography. He is also currently the director of the ACCESS (AFRL Cornell Center for Epitaxial Solutions) center focused on understanding fundamental materials issues in GaO2 power devices.